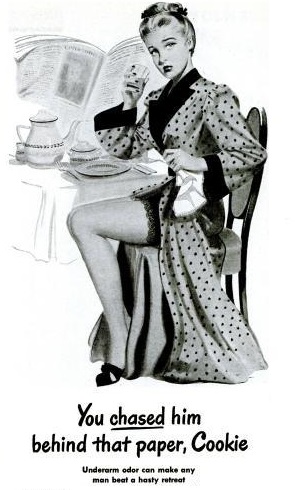 Ladies:
"I haven't brushed my teeth."
"I haven't shaved my legs."
"I didn't shower or wash my hair this morning."
"I just vomited into the sink."
"I have a highly infectious flu that makes people shit fire."
Guys:
"I don't mind if you don't."
Speaking as a typically sorry representative of dudekind, visit this the body odor thing is bullshit, pilule Cookie. It's more likely that he's not really into women, order but married you because the era's social and familiar pressures forced him to mask his real self behind a false front rather than face sanction and shame.
Or he contracted VD from a showgirl on that last business trip to Manhattan, and doesn't have the courage to tell you.
Even money or either scenario.
Related posts: