My longing to become a renowned writer has nothing to do with the fame and fortune it might bring my way. It stems from my deeply held desire that,some half-century hence when I'm in my decrepit dotage, the lawyer appointed to oversee my estate will discover A Heppy, Heppy Peppy.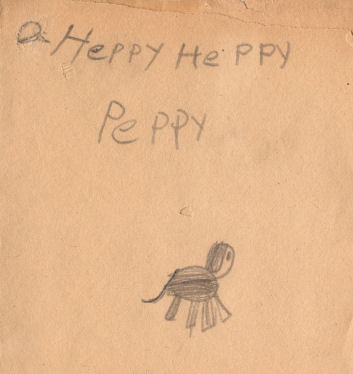 She would unearth it while rummaging through my possessions in search of vintage artifacts to sell on eBay, hoping to expand upon the windfalls obtained by flipping a complete run of Atari Force and the picture disc version of Adam Ant's "Prince Charming" single. There it would be, sandwiched in a drawer between a replica World War I field cap and the deck of playing cards that came bundled with the collector's edition of Fallout: New Vegas — an authentic unpublished manuscript by Andrew Otis Weiss.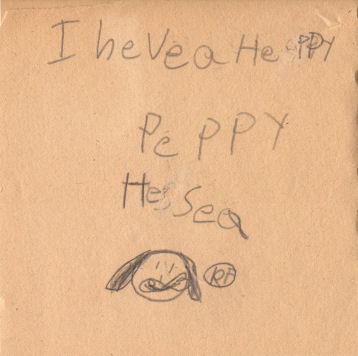 She'd press the stylus into my arthritic hand without disrupting my afternoon nap, guiding my shriveled fingers into a convincing approximation of my legal signature. The publishing folks would have their copy within the hour, and waste no time unleashing the hype storm.
The combination of morbid curiosity and unfettered cross-media promotion would achieve the desired effect. The freelance content creation drones of 2065 will run wild with it.
"A brilliant — if rough — example of the the author's acerbic New England voice."
"In many ways, it anticipates Weiss' influential argument that American triumphalism and consumer capitalism abandoned any pretense of progressiveness and became a death cult."
"What happened to the real Heppy Heppy Peppy? The answer will shock you!" (She was run over by a tractor trailer when I was eight.)
There will be raging wars on internet as Neo-Tumblr's dysphasia contingent claims me as one of their own, denouncing the "entitled ableists" who argue that I was just too lazy to proof my work.
The book will sell millions of copies, spurring other publishers to scoop up and print Ken Lowery's 8th grade D&D campaign notes and Dave Lartigue's childhood Star Wars/Dr. Who/Clash of the Titans action figure universe.
As my laywer sails off for the Bahamas on her new yacht, I will react to this rekindled burst of fame by gazing through my rheumy eyes at my overgrown backyard while the ghosts of countless feral cats call to me from beyond the veil. (Some drooling also might be involved.)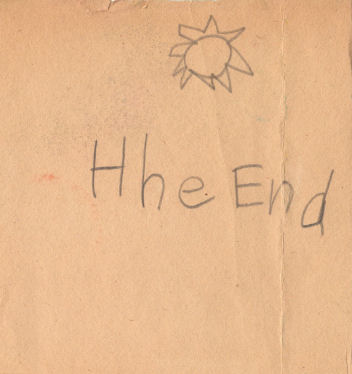 Related posts: