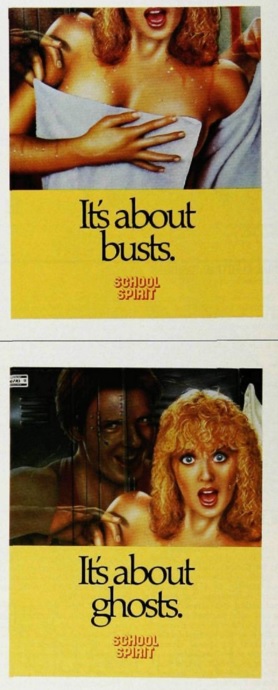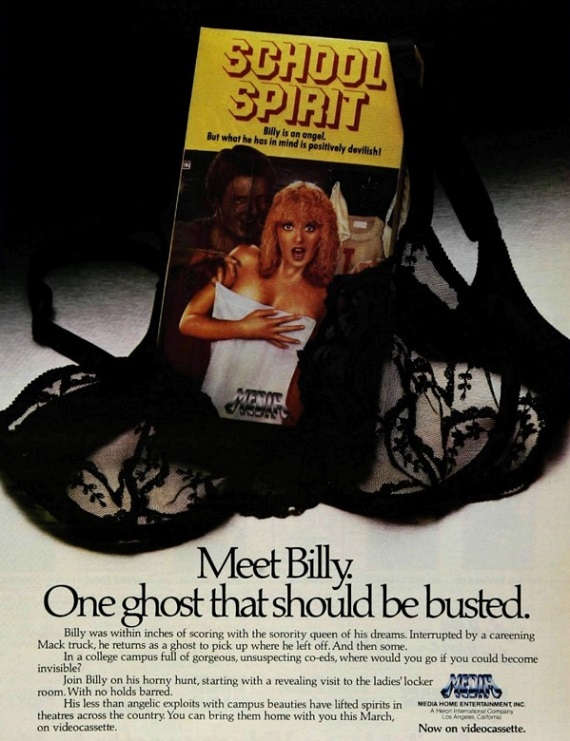 Many, many years ago I decided I was going to catalog every "supernatural teen" flick that emerged in the wake of Teen Wolf, but I punked out long before even scratching the surface of Suncoast's comedy clearance bin.
So many terrible "new wave" bands.
So many teenagers played by actors on the far side of thirty.
So many familiar character actors demeaning themselves for a paycheck.
The further cross-pollination of the already hybrid subgenre was fascinating to behold. The core concept was able to sustain everything from PG-rated coming of age fluff to tepid romcom fare to unapologetically raunchy riffs on Animal House's already tired formula. For a couple of years, this shit filled the off-hours of pay cable movie channels before slithering back beneath exploitation cinema's sea of recombinant tropes.
I suppose an argument could be made about the trend symbolizing the generational conflict between aging boomers and their Gen X offspring, but I doubt the the production-side intent ever rose above "horror flicks are popular, teen flicks are popular, let's snort a few grams and blast out a shooting script."
STARRING MAJOR BURNS AS DEAN WORMER!
Related posts: