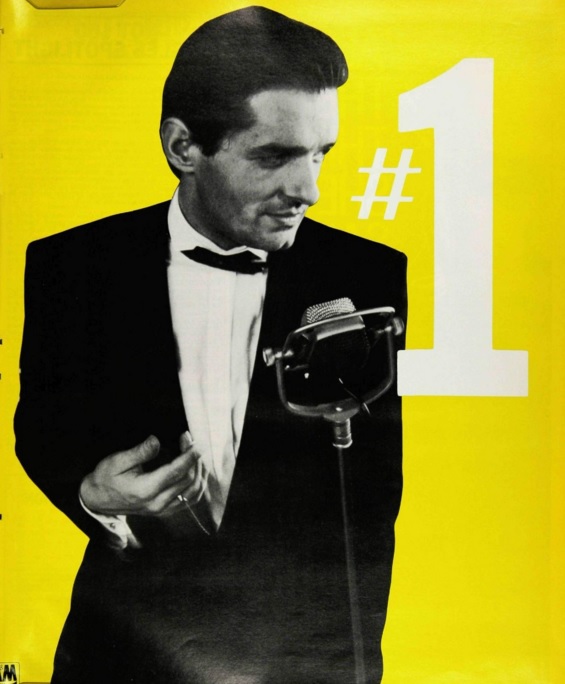 "I own every Falco album on vinyl" is up there alongside "I've seen every episode of Charmed three times" in my arsenal of running jokes packaged as tragic confessions, but it's not entirely true. The set of LPs in question actually belonged to my little brother, and ended up in my collection because I was the sibling who owned a record player.
Some of the records were purchased by Lil' Bro in person, some by me on his behalf. It was triggered — like a number of our vinyl acquisitions during that era — by a throwaway gag on Chris Elliot's absurdist sitcom Get a Life, back when 1980s popcult references and music cues were the stuff of recent nightmares rather than requisite points of retro-pandering.
(After all, how could anyone under the age of 45 be expected to understand the surge of fascist populism in modern America without a Thundercats reference or three shoehorned into a thinkpiece covering the subject?)
Additional impetus was provided by an airing of the video for "Der Kommissar" on a VH-1 "Where Are They Now?" clip show, which triggered fond childhood memories of waiting for the After The Fire's English-language cover version to cycle through again on WHTT's tight Top 40 playlist.
Einzelhaft, Junge Roemer, Falco 3, Emotional, Wiener Blut — none of these purchases set us back more than a buck and change per used LP, though they did generate volumes of haughty scorn by the hep audiophiles manning the stores' cash registers. That was part of the perverse appeal, celebrating shit that everyone else was doing their damnedest to forget. In 1992, that applied to "the Eighties" in general, never mind a novelty artist upon which the "cool" music press had expended no small amount of vituperation during his one-and-a-half hit wonder heyday.
Though a novelty on this side of the Atlantic, Falco's gimmick was pretty easy to place the historical and geographic contexts. He was a Euro popstar in the vein of earlier artists like Howard Carpendale or Adriano Celentano or even Tom Jones, but with a stiff dose of Bowie-style personal theatrics thrown into the mix. What set Falco apart from his peers and predecessors was the difficulty in determining whether his smugly arrogant stage persona was a put-on. Was his trademark smirk a way of letting the audience in on the joke or a sign of bemusement at their inability to understand it?
No matter what the truth was, it's clear the man himself was having a blast with it.
As for the actual music? It's technorock/pop fluff almost utterly intelligible to anyone without a solid knowledge of the German language and Austrian slang. It's easy to see why so much bile was directed toward Falco's from critics hung up on rockist "authenticity" over plastic pop showmanship.
It also embraced a number of hip-hop conventions at a time when such things were nearly unheard of mainstream American pop music. Calling him a trailblazer would be a leap waaaaaay too far to justify, yet there's no denying that fortuitous timing and mercenary instincts enabled him to land an arguably "rap" jam at #1 slot on Billboard's Hot 100.
Each time a serious audiophile casts shade on Falco, I appreciate the man's music and legacy that much more.
Recommended listening:
Don't bother asking why. Some things defy any attempt at classification.
Fun Fact: Around this time there was a German woman who used to hang out in the college Sci-Fi Club with her ex-punk rocker Army vet husband. (He was the dude who introduced me to both Hasil Adkins' and Slime's bodies of work, and was also full of gossipy tales about the old Boston punk scene.)
My brother asked her about Falco, and she hissed back in heavily accent English "I'm German. He's Austrian."
Then, more softly, "It was the worst concert I ever attended."
Related posts: