I've been working on Armagideon Time for slightly over eleven years. Over the course of that decade-plus, I'm certain there are at least of you out there who've wondered about what shape a romance story written by me would take.
Well, wonder no more. The second volume of the Strange Romance anthology went on sale today, and it includes (among other treasures) a tale written by me and wonderfully illustrated my Matthew Tavares.
The story is titled "It Means the World to Me" and here's a first page teaser: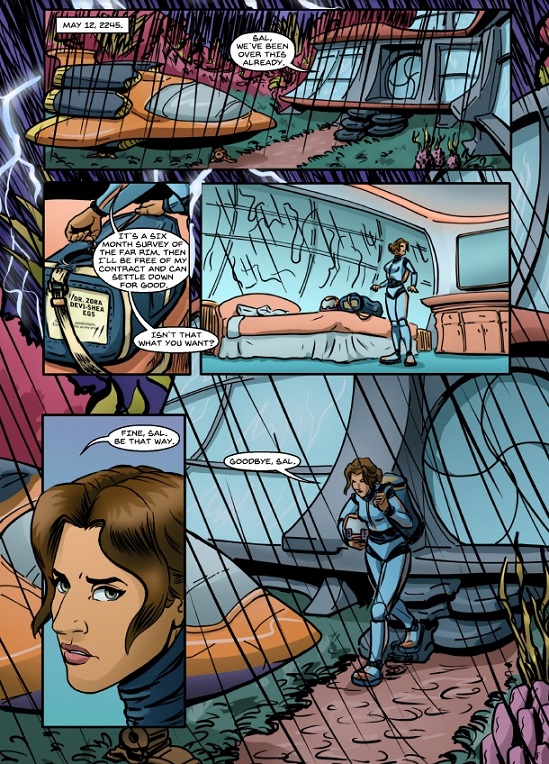 Purchasing the anthology with get you the whole shebang, plus sixteen other offbeat love stories by some very cool and talented folks.
If you dig that, might I direct you to some other fantastic projects I've had a hand in?
Write More Good (with the Fake AP Stylebook Crew)
The 2299 anthology (with Keith Pille)
Death Saves Volume One (with Matt Digges)
Boo! Halloween Stories 2016 (with Daniel Butler and Josh Krach)
Dang, put together like that, it makes me seem pretty prolific for a guy who claims he has no desire to change creative lanes.
Related posts: