Staring in the early Nineties — on the heels of the "Superstar Artist" boom — department store began offering bundles of funnybooks in their holiday catalogs.
The stuff was never foregrounded among the most kid-coveted items of the year, but relegated to the back pages jumble of coin and stamp collector kits and magic sets. The comics weren't marketed as reading material but as investment opportunities for the budding collector.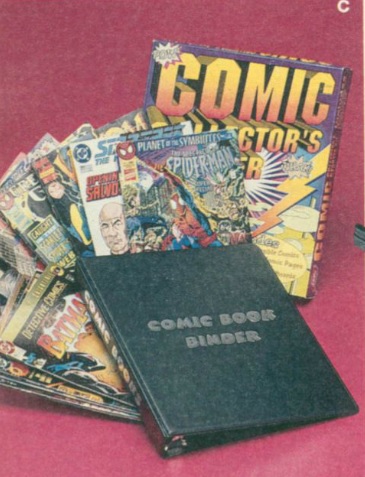 Sometimes the comics were offered as standalone bundles. At other, more heady times, they were offered alongside as part of an accessorized starter pack including abbreviated price guides, bags 'n' boards, and absurdly re-branded shit bought wholesale from a office supply store.
At the height of the craze, the Big Two released their own official "collector's kits" gussied-up with fancy trade dress and packed with various extras. They also liked to toss the phrase "out-of-print" around quite a bit, in an attempt to twist a core aspect of periodical publishing into a selling-point.
Even with the "individual titles may vary" caveat, the comics displayed in the catalog were the same ones I passed over in the local quarter bins — unsold and otherwise unsaleable surplus inventory bundled up and marketed to a fresh (and less savvy) demographic.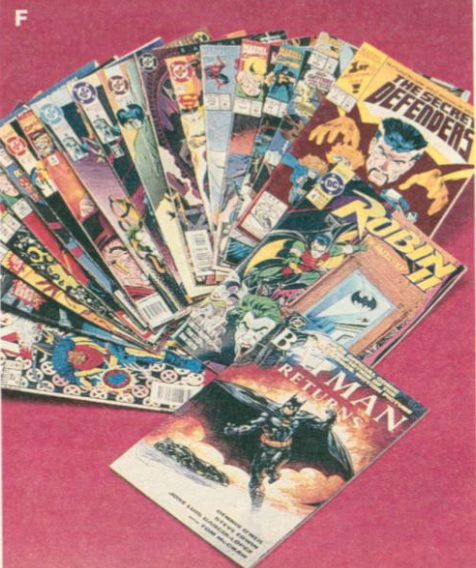 The were they type of gift you'd get from a great aunt with vague memories of you reading an issue of Batman during a family gathering. The one set I do remember receiving was a random assortment of Comico books (but no Mage, Grendel, or Robotech) stuffed into a fancy slipcase that was worth more than the individual comics it contained.

A slightly better gift than a job lot Inhumanoids hoodie that was three sizes too small for me, I suppose.
Related posts: