Hey, now. This is a Code-approved comic and there's no place in it for that kind of lewd talk. I'm quite frankly appalled by this blatant innuendo, especially as it also contains diabolic overtones. You can expect to receive sternly-worded letter from-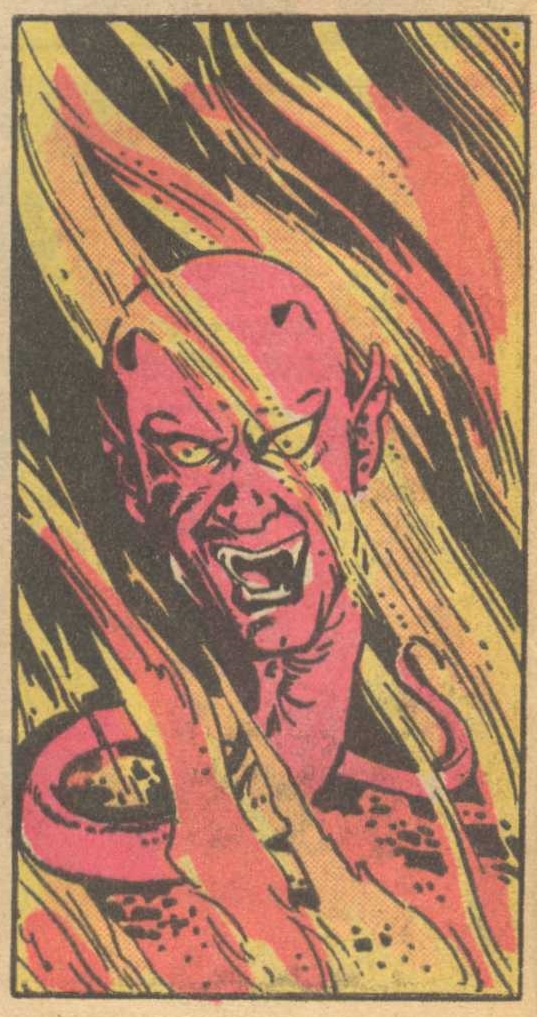 Uh, never mind.
(from "The Devil's Own" by Writer Unknown and Tony Caravana in Ghosts #25, April 1974)
Recommended listening: Shocking Blue – Daemon Lover (from Scorpio's Dance, 1970)
Brimstone cold psych rock.
Related posts: