Fun fades fast in the fallen world, but sins are eternal.
That's why random happenstance put me on this planet — to delve into the putrid muck of ages past in search of reeking reminders of that which others so fervently wish to forget.
I will not cease from Mental Fight,
Nor shall my mouse sleep in my hand:
Till I have shattered every rose-tinted lens,
In this mean, unpleasant Land.
Anyway, here's a steaming pile of regret pulled from the pages of the April 1994 issue of SPIN. I picked that specific one because it represents the high water mark of the early 1990s "alt-splosion" in all its co-opted and embarrassing glory. I know it won't put the myth of generational superiority to death, even if it damn well should.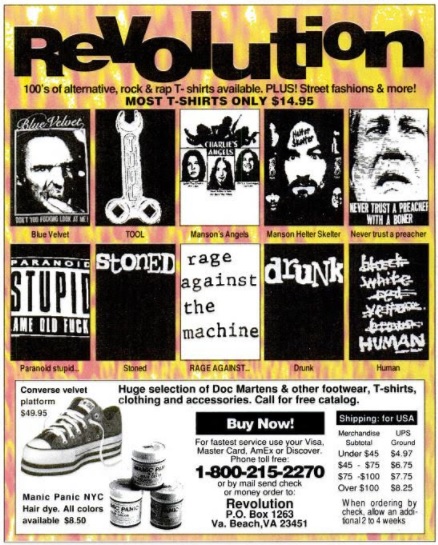 Somewhere at this very moment, a balding middle-aged dad is using the tattered remnants of one of these shirts to buff the trim of the family's Subaru Outback.
From Wikipedia:
In 1998, Wolfgang Joop and his estranged business partner sold 95% of their Joop shares to an investor while Joop remained the brand's creative director. In 2001, Joop sold the remaining 5% and left the company. The conglomerate company, Wünsche AG of Hamburg, itself heavily in debted and unable to turn the Joop! brand into a Global player as it had planned, declared bankruptcy in the end of 2001. In 2003, Joop was sold by Wünsche AG's liquidator to three of Joop's former licensees in equal shares and business units (fashion, accessories/leather and fragrance/cosmetics). In 2006, the fashion licensee, Swiss-based Holy Fashion Group, paid off the accessories/leather licensee, Egana Goldpfeil, and now owns Joop's clothing and accessories business. The fragrance and cosmetics business remains with Coty, Inc. of New York. The Joop! Jeans and kidswear lines were discontinued in the late 2000s. Holy Fashion Group, whose owners are descendants and former owners of Hugo Boss, is based in Kreuzlingen, Switzerland.
To a bankruptcy court, you were a carcass to be sold for parts.
Before social media, folks had to rely on bootleg t-shirt makers to get their message of retro-inflected irony across.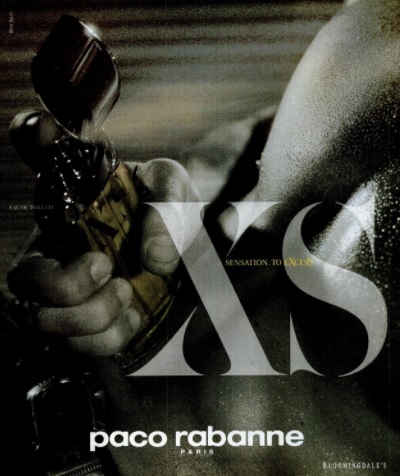 Apparently "teen spirit" smelled like a dollar store citronella candle dipped in tear gas. Just looking at the ad is making my eyes water and my bronchial passages constrict.
The only authentic thing about this is that one of the alt-bros became a rabid right winger when he got older.
Too cold to start a fire/I'm burning diesel burning dinosaur bones/Yeah, I'll drive my BMW down to Urban Outfitters and charge it to my parents' Mastercard.
I'm sure all three Game Gear owners were thrilled by the news. Although I've never played NBA Jam, I know all the famous catchphrases from it because I apparently need to hang out with a better class of people.
Don't feel bad, I also completely forgot about this ubiquitously pitched part of pre-cellphone Nineties life. Just goes to show that a $160 million per year ad budget means jack shit when put up against the march of technological progress.
As featured on the Mallrats soundtrack, playing a cover of "Build Me Up Buttercup" that used to get tagged on Napster as a Save Ferris effort from the There's Something About Mary soundtrack.
I'm saving any pithy remarks I have on this subject for my upcoming monograph, "The Emperor's New IPA: The Symbiotic Evolution of Hip Culture and Hooch."
I threw this one to mitigate any shame induced by previous images…though, to be honest, I outgrew any interest in the band after Pretty Hate Machine.
Related posts: