Because I am old and jaded and the old bag of tricks doesn't cut it for me anymore, I have to find my horrific thrills from fresher venues — like running a search for "Halloween" on the Bradford Exchange's online portal.
Let's face it, no existential terror Lovecraft ever dreamed up could possibly compete with a two-hundred buck mechanical pumpkin sculpture inspired by Thomas Kinkade's paintings.
Or, should you feel like blowing the cash equivalent of Bolivia's GDP on some mass market "collectibles," there are these interchangeable (save the franchise dressing) dust traps.
Model railroad enthusiasts will be happy — or more likely horrified — to know the Exchange has continued to offer its series of toy trains on an extortionate "on approval" plan. In keeping with the mercenary spirit of the season, they've put this H-O scale nightmare up for sale…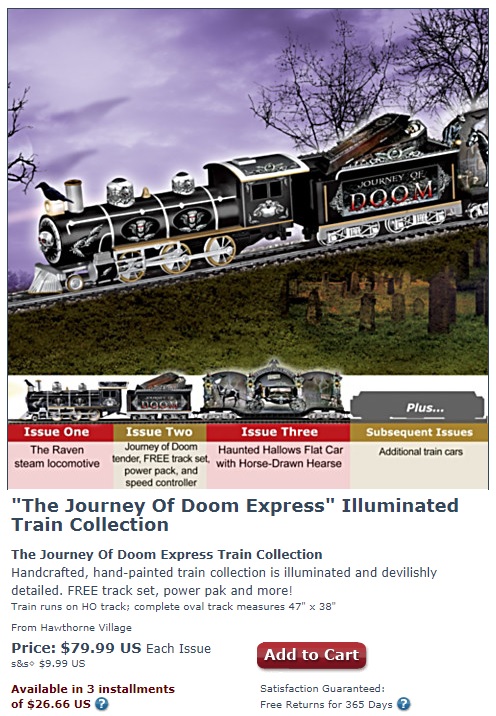 …which is a pretty lazy move on their part, considering it's just a watered-down reissue of the truly terrifying original model…
Recommended listening:
Related posts: