The mobile Discogs app has a feature where you can shake your device and it will throw up a random entry from your collection. I'm going to let it pick the subject of this installment, since I 'm having trouble deciding upon one.
Here goes, and….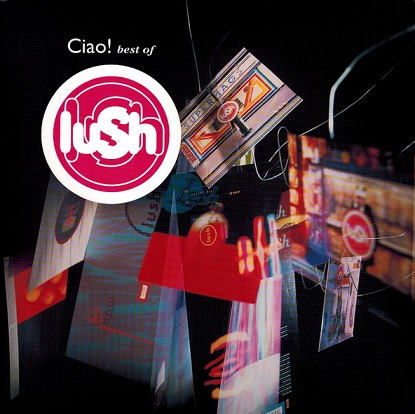 Dammit, I've already done that one.
The second try gives us…
Nope. It's a holdover from my old collection and doesn't qualify.
Third time's the charm, and…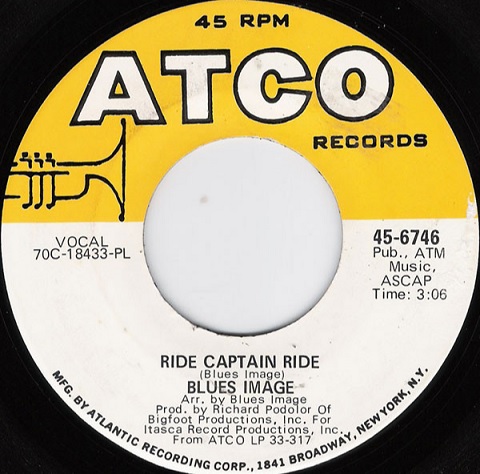 …I guess it will do.
I did not purchase the 7-inch of Blues Image's "Ride Captain Ride" nor would I ever have considered purchasing it. Even though it was precisely the type of music my parents listened to when I was young, I have no recollection of hearing it prior to 2015. The only personal association it holds is my wondering whether it or "Dancing in the Moonlight" will start autoplaying after the YouTube stream of "Brandy (You're a Fine Girl)" concludes.
When it comes to 7-inch singles, I prefer buying in bulk. It's more efficient for both parties, and easy to do when you've got a fondness for pop music from the mid-Sixties through mid-Eighties. The stuff is dirt cheap (and frequently remaindered inventory from defunct retailers) and there are numerous marketplace vendors who specialize in the stuff. Bracket some years of release, set the price and condition parameters, and I could — and have — spent an afternoon filling my cart with dozens upon dozens of 45s (and for a total cost of $25, including media mail shipping).
Some of these folks will throw a few extras into the order — lower quality or lower demand items slipped in as a thank you (or used as protective bookends for the rest of the bundle). The most dedicated sellers will actually browse the buyer's collection for ideas about extras to toss in.
That's how I ended up with the "Ride Captain Ride" single. A kind seller saw a few nuggets of AM Gold in my collection and — like YouTube's algorithms — decided I could use some Blues Image as a chaser.
It could've been worse. It could've been a King Harvest 45.
Related posts: