The mechanics of horror are manyfold. Tone, pacing and theme all play their respective parts, but the key to slipping past the sunlit realm of rationality and into the dark territory of instinctual dread is context…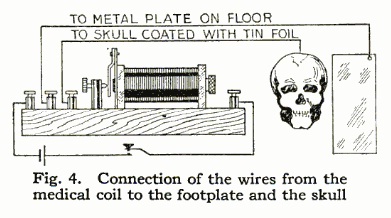 …or the deliberate abscence thereof.
Recommended listening: Alien Sex Fiend – Ignore the Machine (from The Singles: 1983-1995
)
Audio clip: Adobe Flash Player (version 9 or above) is required to play this audio clip. Download the latest version here. You also need to have JavaScript enabled in your browser.
What you don't know can hurt you.
Related posts: