Armagideon Time Chiller Theater is proud to present "Wait, viagra sale Did You Say 'Eaten Alive?'" a terrifying tale of terminal obtuseness told across three semi-decontextualized panels from Fawcett's Worlds of Fear #8 (January 1953).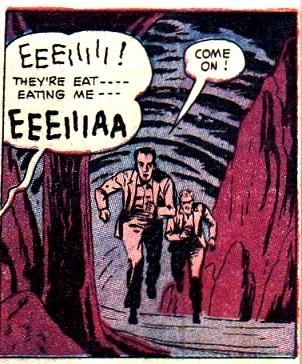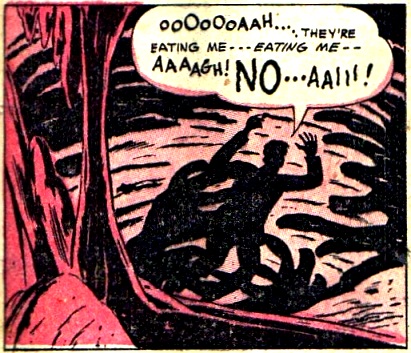 "In the caverns beneath the Peruvian rainforest, no one can see just how damn thick you truly are."
Recommended listening: Blood and Roses – Enough is Never Enough (from Enough Is Never Enough, 1985)
Audio clip: Adobe Flash Player (version 9 or above) is required to play this audio clip. Download the latest version here. You also need to have JavaScript enabled in your browser.
So there's this band, right? And they identified with the squatter culture and politics of the anarchopunk movement? But their music was actually a delightfully rich blend of synth and goth styles? And I really, really dig their shit?
Related posts: