Fifties dad…
…has a copy of "Howl" hidden inside this week's issue of the Saturday Evening Post.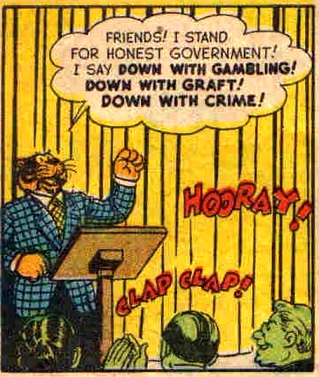 I never fell for the hype. I was too familiar with the cultural and institutional landscape to fall for a bunch of homilies, thumb no matter how uplifting they were.
nurse he could." class="alignnone" width="246″ height="377″ />
Even so, look I was glad when the results came in that night. They may not have heralded a radical transfomation, but they did mark another welcome step towards fulfilling a promise that had felt all but abandoned in recent times.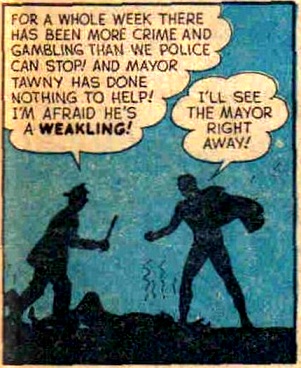 It did not take the sting from the inevitable feelings of disappointment which soon followed.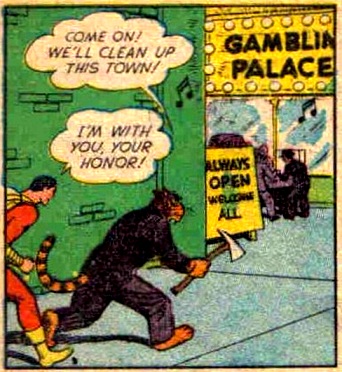 The bulk of my ire, however, was reserved for those useless souls who swayed so easily to the reverberations of the echo chamber, and turned against sincere efforts taken to make their lives better…or, at least, not as catastrophic as they could have been.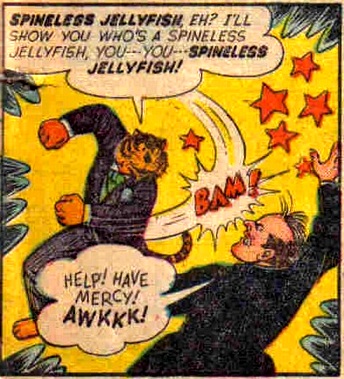 At this stage, I have no illusions and few expectations. This is no longer about utopian daydreams. It is about seeing the shitstains in the opposing camp get knocked flat on their flabby, white asses.
Recommended listening: Thirty-one more years.
(panels from "Mr. Tawny, Fighting Mayor" in Captain Marvel Adventures #123; August 1951)
Related posts: