The wife and I caught a current-gen horror host's TV screening of the 1973 reptillian shocker SSSSSSS a few weekends back, information pills and I gleefully pointed out to my disinterested spouse that the mad herpetologist who (quite redundantly) transformed Dirk Benedict into a snake-person was played by veteran actor Strother Martin.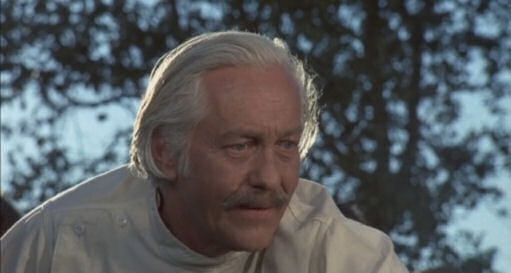 advice you're thinking of Denver Pyle. He's filming two lots over."" class="alignnone" width="511″ height="273″ />
Though Martin was most reknowned for his role (and oft quoted line) as a hard-nose prison official in Cool Hand Luke, I'll always remember him as one of the gleefully ghoulish peckerwood bounty hunters tasked with bringing down the the Wild Bunch in the film of the same name.
The Wild Bunch is — for reasons too numerous to list here — one of my all-time favorite movies, and seeing Martin strutting his post-Peckinpah stuff in the realm of drive-in horror got me to thinking about how many other of the film's alums ended up in the Me Decade's flood of exploitation fare.
What follows is by no means a comprehensive exploration, but rather a typically Weissian "frenetically assembled until I got bored" affair.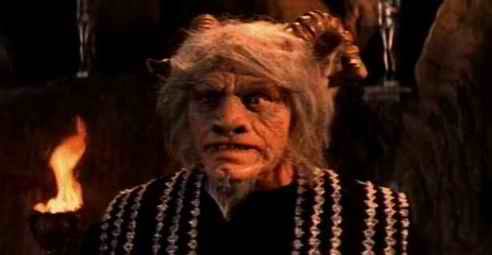 First up is the late and much beloved Ernest Borgnine, who took a turn for the diabolic (alongside Bill Shatner, Eddie Albert, and blink-and-you'll-miss-him young John Travolta) in 1973′s The Devil's Rain.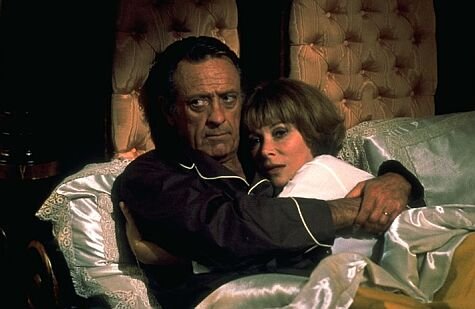 As embarrassing as Borgnine's appearance as a furry-faced avatar of evil was, it paled in comparison to a weary William Holden's role in 1978′s Damien: Omen II…which made the painful mistake of trying to hide its explotive cash-grubbing behind a veneer of major-release respectability.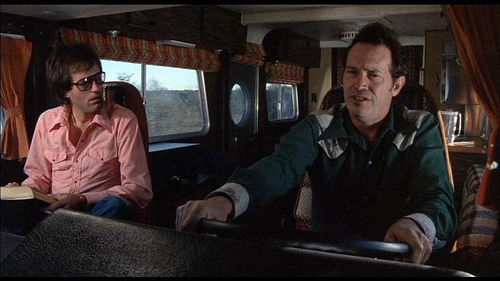 The great Warren Oates was also caught up in the cinematic struggle against Satan in 1975′s Race with the Devil, in which he and co-star Peter Fonda were forced to pit their bitchin' RV against a legion of truck-driving devil-worshippers.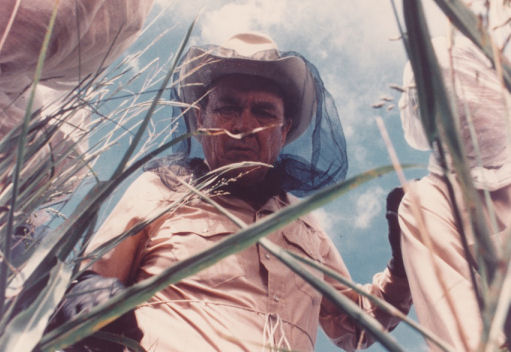 Big Ben Johnson — who played Oates' brother in The Wild Bunch as well as his relentless nemesis in 1973′s Dillinger — was forced to contend with a non-supernatural manifestation of the Me Decade's ephemeral terrors. In both 1976′s The Savage Bees and 1978′s The Swarm, Johnson proved himself to be the go-to guy for apiarist anxiety flicks.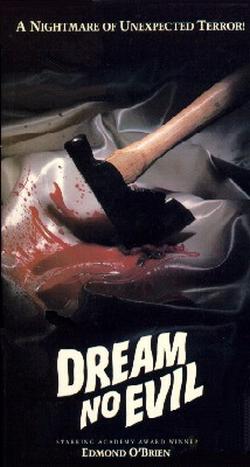 The Wild Bunch was merely one of many high points in Edmond O'Brien prolific career, which included such legendary films as D.O.A., White Heat, and (another all-time Andrew fave) The Girl Can't Help It.
The same cannot be said of 1970′s Dream No Evil, a dismal little cheapie which tried to make bank on the aging star's past glories.
While other Wild Bunch alums drifting into the acting side of the explotation sphere, familiar character actor L.Q. Jones tried his hand at the writing and production side of the business with 1971′s The Brotherhood of Satan…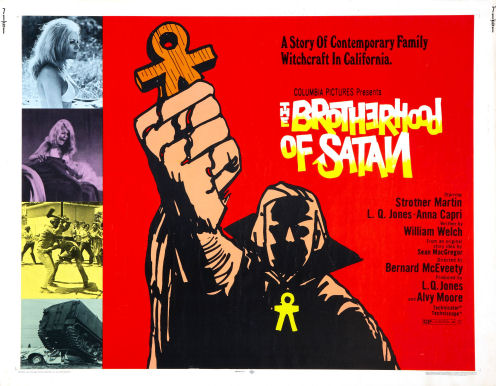 …which also starred Strother Martin.
Though veteran heavy Albert Dekker died (under some embarrassing circumstances) before The Wild Bunch's 1969 cinematic release, he had already pre-fulfilled his exploitation obligation as the titular archfiend in 1940′s Dr. Cyclops.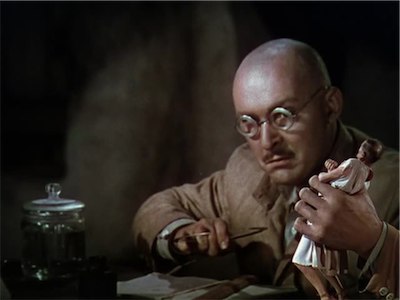 If only Robert Ryan had possessed such foresight…
Related posts: