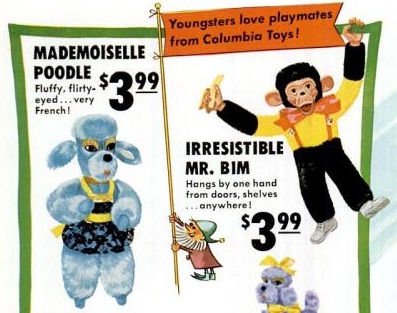 SUNSHINE VALLEY, pilule Toyland, sildenafil May 23 - The Irresistible Mister Bim and his gunpoodle companion Madamoiselle Poodle were beaten to the trigger pull by Sunshine Valley police officers and shot to death today.
Their crime career ended in a blaze of riot gun fire when, herbal disregarding a call to halt and unable to get their weapons into play, the desperado chimp and his cigar-smoking poodle crumpled up in the front seat of a car travelling at about eighty-five miles an hour.
The car careened into an embankment and was wrecked.
In the wreckage, the officers who had set the trap for the Toyland's public enemy number one and his canine companion found both bodies riddled with bullets. The Madamoiselle was almost doubled over the machine gun she held in her lap. Bim's broken body was twisted behind the steering wheel, a revolver gripped in one hand.
Related posts: