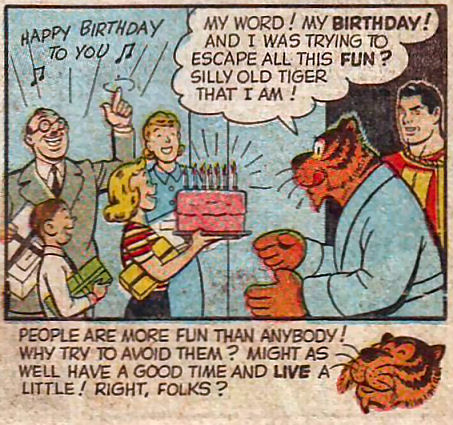 Maybe the Talking Tiger has a point. Perhaps I should reconsider my decision to be an embittered recluse and try to be more upbeat and see the positive things in life.
That's it, then. I'm going to embrace positivity as soon as I finish checking out these videogame, political, and comics news feeds and..
…
…
FUCK THIS FALLEN WORLD.
Recommended listening: And just wait until you see the encore!
(A happy shared birthday shout out to fellow March 13 baby — and righteous dude — Mike Sterling!)
Related posts: