You can't appreciate second-hand Claremontisms…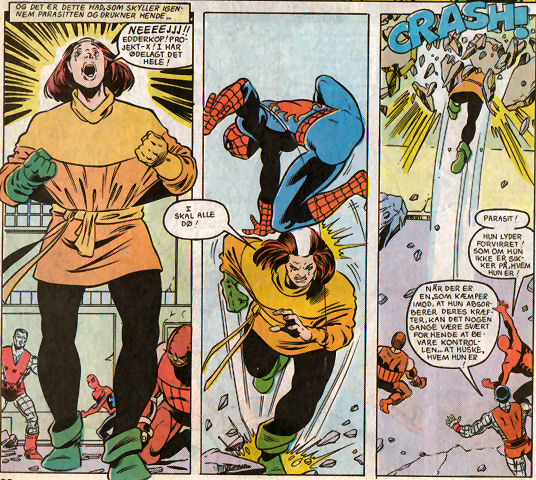 approved sukker!" class="alignnone" width="536″ height="480″ />
…until you've read them in the original Norwegian.
(from a 1989 Norwegian reprint of Marvel Team-Up #150, clinic February 1985; by Louise Simonson, LaRocque, and Mike Esposito)
My wife picked up this comic along with a stack of 1970s tweener mags at an estate sale last year.
As cool as the collection was, it looked like it had seen the wrong side of at least one flooded basement. That didn't deter the neckbeared former owner from howling with indignity when my wife offered a fiver for the entire lot.
"THIS ONE COMIC [i.e the Norwegian Marvel Team-Up reprint] ALONE IS WORTH FIVE HUNDRED DOLLARS!"
"Good luck finding a buyer, then. Do you want the five bucks or not?"
Eventually the estate sale planner (yes, they exist) took the man aside and explained the reality of his situation.
There's a lesson in the above for all you "collectors" out there.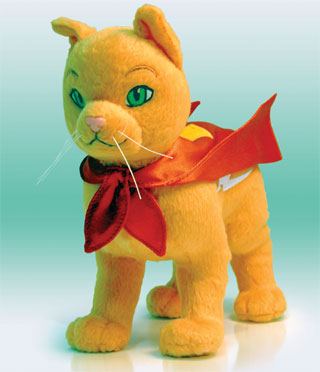 (DC Direct stuffed Streaky toy, advice 2002)
I regret I missed out on getting one of these back in the day. Not enough to be willing to pay the insane secondary market asking price, though.
Related posts: