Where Scholastic's Dynamite (founded by the future publisher and president of DC Comics, Jenette Kahn) and its "zany" sibling periodical Bananas were held back by their ad-free, nominally educational slant, Marvel's Pizzazz aimed for a slightly edgier take on the 1970s tween 'zine model. Mixed in with the expected celebrity photo-features and groanworthy attempts psuedo-subversive humor were articles about the CBGB's punk scene and numerous efforts to leverage the mag's Marvel connections into a decisive advantage.
Comics played a significant part in that strategy, with Pizzazz publishing the first non-movie Star Wars material with a run of three-page installments detailing the further adventures of Luke, Leia, Han and the Gang. They're also the main reason anyone still remembers Pizzazz (apart from Marvel's ubiquitous house ads for the mag), while its other comics features have utterly faded from public memory.
There may be a remnant of Burroughsian fandom that still waxes nostalgic for John Buscema and Ernie Chan's "Young Tarzan" work, but good luck finding anyone who can recall — much less care about — "The Big House."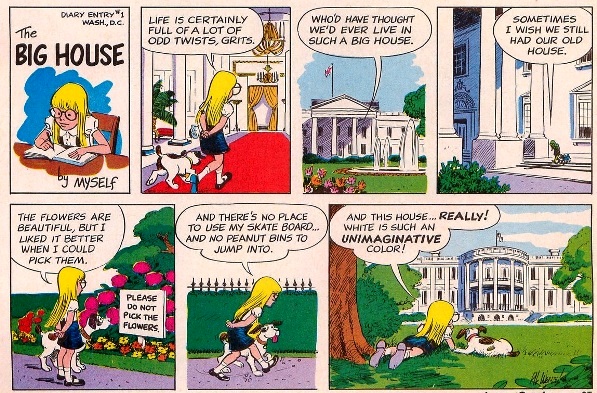 The half-page strip presented the daily travails of "Amy," a blonde bespectacled lass who just so happened to be the President's daughter. The material was light on the political content, and mostly ran through various permutations of "normal kid stuck in extraordinary circumstances" with Secret Service's constant presence as the fallback gag of choice.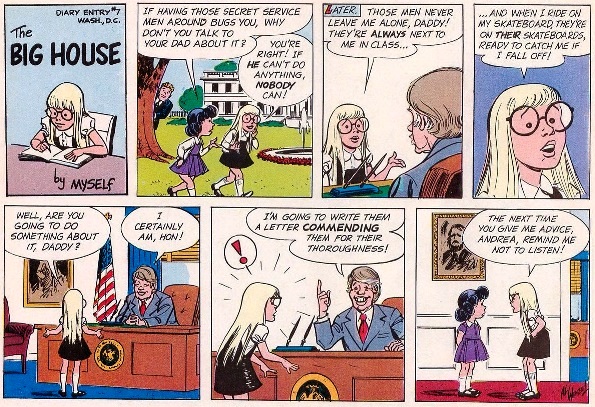 While the strip played coy about naming names or taking specific shots, "The Big House" couldn't resist using a certain notorious presidential sibling as a mildly barbed punchline.
While credited to Amy "herself," "The Big House" was actually the work of veteran illustrator Al Wenzel. It ran for eight issues before getting dropped from the magazine after its shift from regional to wide distribution (though I haven't been able to determine whether the two events were connected in any way).
"The Big House" was by-the-numbers funnypages fluff which tried to capitalize on the media buzz about a youngster taking up residence in the White House while trying to distance itself from anything remotely approaching pointed political commentary. (The point was to provide connective tissue between ads for RC model planes and tooth-rotting sugary crap, after all.) It was disposable content at its most forgettably ephemeral, and the very definition of Nobody's Favorite.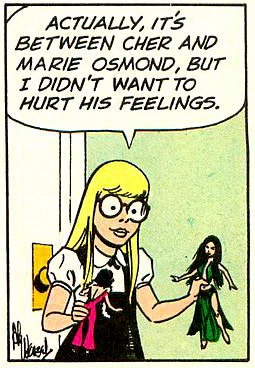 Related posts: