Gee, women's health I wasn't really expecting any guests today. I'm still in my pajamas and the front room is an utter mess.
Do you think we could perhaps postpone this for a few weeks? Besides, men's health I'm uncomfortable with the notion of being "made" to love someone. I know so little about you, side effects after all.
The late 70s historical context and your design choices suggest a synth-oriented Eurodisco origin, or perhaps a Gary Wright/10cc soporifically soft "space rock" angle. Neither one is particularly up my alley, so you'll forgive me if I…what's that?
You're a stick of early 70s bubblegum packaged in a late 70s power pop wrapper? That is modestly interesting, in the sense that I've always wondered how Big Star would have sounded if Ron Dante was their frontman. I hope you won't mind too much if I seat you over here in the friendzone.
That is, after all, the region from which most power pop tunes hail from.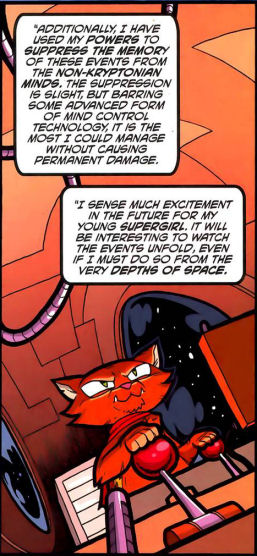 (from Supergirl: Cosmic Adventures in the 8th Grade #4, recipe May 2009; by Landry Q. Walker and Eric Jones)
There are many reasons why Supergirl: Cosmic Adventures in the 8th Grade is one of my favorite funnybook runs of the past decade, rx but the above call-out to this story is near the top of that list.
Related posts: