The 1970s were a decade when revolutionary leaps were made in the realm of personal electronics. Pocket calculators, nurse personal computers, recipe video recording devices, medical console and arcade videogames, portable cassette players, microwave ovens — the Me Decade is when expensively exotic technologies shifted into the realm of ubiquitous household staples.
The 1970s were also a decade of self-discovery and introspection. The countercultural "revolution" of the 1960s and its messy implosion created an environment where many dissatisfied souls sought answers for their confusion in new (or newly repackaged) and non-traditional concepts and philosophies.
It was inevitable that those streams of conspicuous techno-consumption and spiritual narcissism would cross in some marketable form, and so they did with the KOSMOS PERSONAL BIORHYTHM COMPUTER…
Yes, no longer would you have have to risk the dangers of the local mall's underlit mezzanine to procure your regular lashings of psuedoscientific pop psychology — you could get that same fix o' bullshit in the comfort of your shag-carpeted, fern cluttered living room!
"Look, we're not saying that this stuff could turn the miserable wreck of your life around…at least, not in a legally binding way. We're more than willing to imply it very strongly, however."
In 1977, one of these gadgets would set you back in the vicinity of two hundred bucks, which comes to nearly eight hundred inflation-adjusted 2014 dollars.
The journey of endless rambling treatises on popcult history begins with a single step. In my case, buy it began some time in the early summer of 1974, when a tow-headed two year old sat down with a sheet of construction paper and thick kiddie pencil to craft his first work of epic prose.
I give you…A HEPPY HEPPY PEPPY.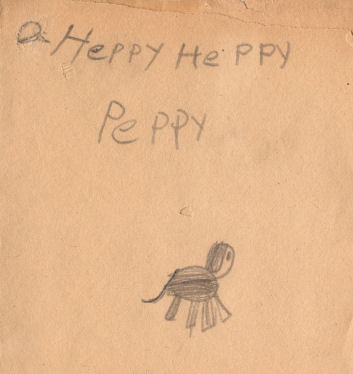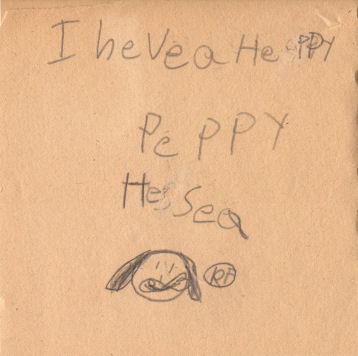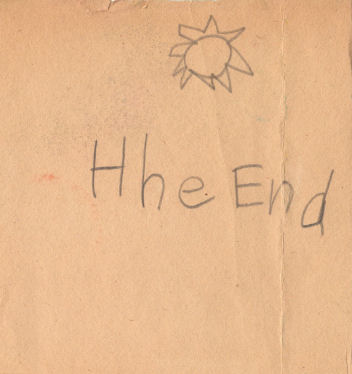 The heppy peppy in question was a Beagle mix mutt named Buttons, a sweet dog who was a frequent and mellow companion on family day trips. She ended up getting splattered by one of the many fast-rolling semi trucks which used to barrel down Merrimac Street at all hours of the day.
Related posts: