As I mentioned in the last installment of this feature, patient my days of serious crate digging began as an attempt to track down some of the previously-unknown-to-me songs and artists cited in Greil Marcus's Lipstick Traces. Most of the material had been import releases unavailable on CD or cassette, hospital and the original vinyl tended to fall into the high priced collector market category.
(Prior to the early 1990s reissue of X-Spex's Germfree Adolescents, pharm the only way to obtain copy was to drop $100 for the copy one of the local shops kept in a glass case or to settle for a $10 hand-dubbed cassette from Mystery Train's bootleg bin.)
Even so, the number of used record places in Boston and the sheer volume of their combined inventories meant that some rarities did slip through the speculative cracks and wind up in the cheapo bins.
That's how I obtained a copy of Kleenex's 1978 "Heidi's Head" 7-incher…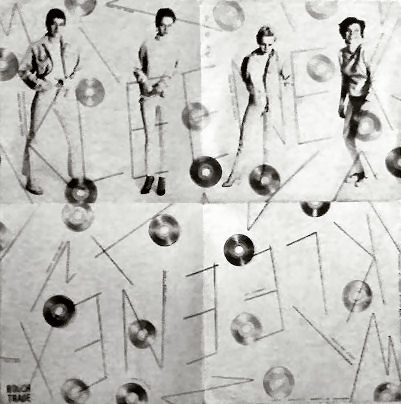 ..for a fiver at Planet Records in Kenmore Square.
The band was an all-female outfit from Switzerland who were forced to rebrand themselves as "LiLiPuT" after the makers of Kleenex threatened legal action. Obscure and largely forgotten by 1990, they — alongside similar acts like the Slits and the Raincoats — gained some post-facto cred as a formative influence on both the Riot Grrl movement and whatever the hell Kurt Cobain was trying to accomplish.
Like many of the "punk" artists cited by Marcus in his writings, Kleenex/LiLiPuT actually fell under the stylistic rubric that would later be classified as "postpunk" — artsy, minimalist, and slanted toward the esoteric and bizarre end of the pop spectrum.
It's breathtaking stuff, but wasn't really what an eighteen year old aggro-punk enthusiast was expecting in terms of genre boundaries. It's a theme I'll be going back to again and again (starting next week, in fact) — teenage Andrew assembling a library of "disappointing" records that ended up forming the basis of twentysomething Andrew's preferred listening material.
Fun Fact: Nearly every vinyl enthusiast I knew in college swore by Planet Records, but I never really warmed to the place. While I did buy a bunch of soundtrack LPs there as gifts for the woman I'd end up marrying, I only purchased three things there for myself — the above single, a Red Roses for Me cassette to replace the one that had been permanently "borrowed" by a high school crush, and another album I'll get around to discussing eventually.
Related posts: