A special spooky season treat for all you fans of filler material constructed from repurposed art and terrible jokes* – a forked-tongue-in-cheek assortment of Halloween greeting cards originally published in The House of Mystery #228 (January 1975).
As much as poor Cain tried to bring the gleeful gallows humor, pestilence his efforts never did match the Crypt-Keeper's pun-laden level of morbid élan…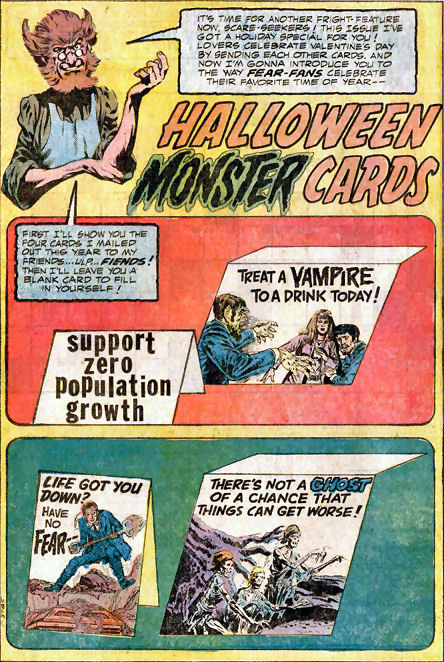 …though the Swamp Thing cameo was pretty groovy.
Since they so courteously provided a blank card for readers wishing to play along at home, I cobbled together my own message of inspiration: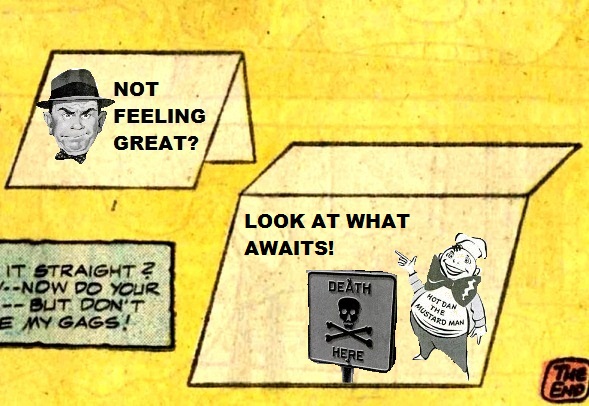 Recommended listening: Flesh for Lulu – House of Cards (from Plastic Fantastic, 1988)
Audio clip: Adobe Flash Player (version 9 or above) is required to play this audio clip. Download the latest version here. You also need to have JavaScript enabled in your browser.
Thematically perfect for today's post, even though it was released well past the point where the band had dropped the last of its (already dubious) pretensions toward gothiness.
*If you're not a fan of such, why the heck are you visiting this site?
Related posts: